Data Base of the resources and available tools
You can contact the project partners via Email if you have any further questions or would like to propose adding a specific resource: epyc@diakonie-stadtmitte.de.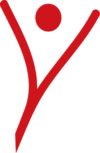 ---
Search engine: Select a category and fill out the key word in the form. Use "relevant keywords" category for a global search in the data base.
Data base Click on the Resouce title to open the record.
---
Total Records Found: 87, showing 10 per page

| Output | Language | Name of resource | Format - key words | Who is the audience/target group? | What is the main purpose of the resource? |
| --- | --- | --- | --- | --- | --- |
| Output 1 | German | Poster Promotion in schools | Poster | Young Carers 10 - 14 years | Awareness raising, information provision |
| Output 1 | German | Poster Promotion - Follow Up | Poster | Young Carers 10 - 14 years | Awareness raising, information provision |
| Output 1 | German | Superhands Posters for schools | Poster | Students 14 - 19 years | Awareness raising, information provision |
| Output 1 | German | Superhands Flyer in ruler format | Flyer | Students 14 - 19 years | Awareness raising, information provision |
| Output 1 | German | Advertisment in School timer | Advertisment | Students 14 - 19 years | Awareness raising, information provision |
| Output 1 | Italian | "il mio piccolo fratellino"/ "my little brother" | video | No specific audience/target | Awareness raising |
| Output 1 | Italian | "The simple interview" | video | No specific audience/target | Awareness raising |
| Output 1 | English | Time to be Heard for Young Adult Carers - Bridging the Gap: Young Adult Carers in Scotland | Report | Politicians, Healthcare professionals, Education professionals, employability professionals and youth work service | Awareness raising |
| Output 1 | Italian | Caregiver Day letter | Letter | Teachers | awareness raising, identification of young carers |
| Output 1 | English | West Cork Young Carers pamphlet | flyer | School children | awareness raising, self-identification of Young Carers |