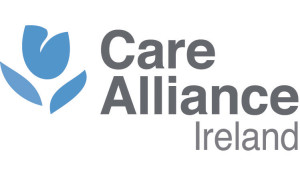 Care Alliance Ireland is the National Network of Voluntary Organisations supporting Family Carers. Our vision is that the role of Family Carers is fully recognised and valued by society in Ireland.
We exist to enhance the quality of life for Family Carers. We achieve this by supporting our member organisations in their direct work with Family Carers through the provision of information, developing research and policy, sharing resources, and instigating opportunities for collaboration.
There are approximately 274,000 Family Carers in the Republic of Ireland. Family Carer support is provided by a number of organisations, including those dedicated solely to carer support and others who support carers as part of their response to individuals with specific conditions. We work with our 95 member organisations and other agencies to support them in their work with Family Carers.
Our legitimacy derives from our membership base which includes all the carer organisations and virtually all the disease/disability-specific organisations currently providing services to Ireland's Family Carers. Our membership is comprised of both large and small, regional and national organisations.
---
Contact person:
Denise Dunne
denise@carealliance.ie
Tel: + 353 1 874 7776
Address: Coleraine House, Coleraine Street, Dublin 7